How technology can benefit education was on the agenda at the Science Gallery on Wednesday evening.  5 projects aiming to break new ground outside the traditional classroom setting pitched in the final of the 2012 Designs for Learning competition. At SAMI, technology and education is what we are all about, so we popped in to see what was happening.
But before we describe the evening, a quick trivia dart..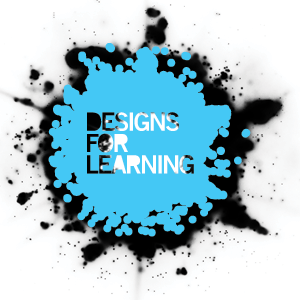 Did you know that moon is moving away from the sun at the same rate of speed as your fingernails grow?
This is an example of the very interesting facts that forms the basis of winning project by Shane Bergin. Shane's project, Dart of Physics scooped the 1st prize of €5,000. The project aim is to raise the awareness of physics through interesting factoids as the one above. The facts will be displayed as ad on the Dart, (clever name eh?), in order to stimulate the mind in the daily commute. Readers can find out more by using the QR code to access the website on the spot, or visit the website later.
The other finalists all presented innovative ways of using technology to enhance the learning experience. Caroline Carswell of Imagibook has created a fun experiential application to aid young learning. Kirk Donohoe presented Locker Drop, a real-time content and peer connection discovery platform that introduces collaboration applications. Sarah Jackson demonstrated great passion and belief when presenting English Language Assessment for Children, an online English assessment application for non English speaking children. Completing the pitching was the team from Whispering Corpse, a science-based murder mystery for junior Cert students delivered through digital means.
Well done to all involved, it was an inspiring and thought provoking evening. It's great to see the support that startups are getting through programs such as those run by the NDRC. There's never been a better time to be generating ideas and creating value businesses out of them.
Despite all the economic doom and gloom on the airwaves, if you ask people on the ground working in technology the mood is generally very positive. Event like this one on Wednesday evening are the reason why. The passion and belief of these entrepreneurs that their projects can and will succeed is infectious.
At SAMI, we are passionate about the idea that technology can enhance a system of education that has remained in place for hundreds (if not thousands) of years. We spend every working minute creating and providing software and solutions like Edvance and ExamTime that can make a difference. We're proud to be playing our part, along with the likes of the finalists on Wednesday, in a movement that we think is going to make a real difference.